Page 1 of 3 • 1, 2, 3

Posted on Mon Jun 05, 2017 6:39 pm
Thread Details
index general hospital ⋅ overcast ⋅ 12:00pm
In order of Pics: Outfit, Shoes, Hair/glasses. - Caly also has some seriously jacked makeup like it's splotchy and there's literally
nothing
around her eyes because her dramatic ass spent all night crying.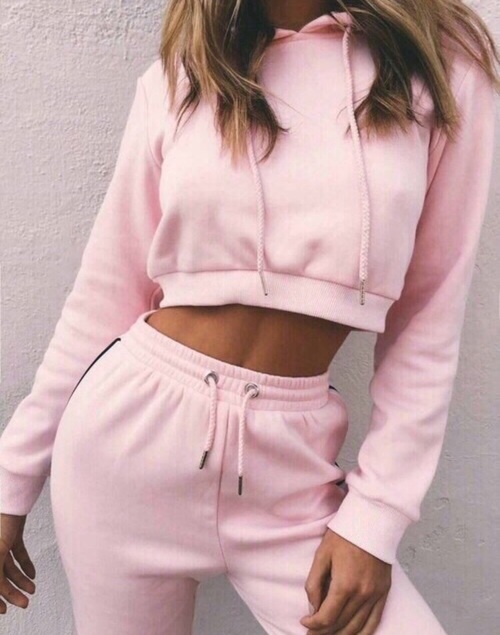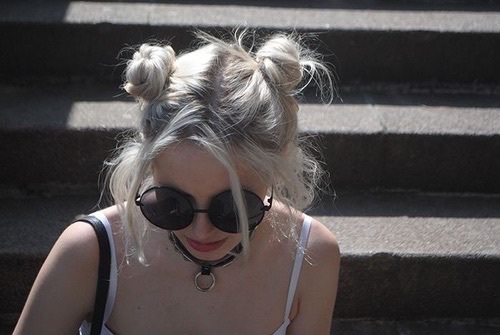 God was I glad when Si dropped me off. It had been nothing but jokes all morning like dude had no filter. This wasn't funny, nothing about it was funny. I was visiting a
friend in the hospital
like how fucking morbid do you have to be to make jokes? It didn't help that I'd been crying off and on all night. He said I was being over dramatic, though he at least waited until
after
I got news that SeaShells was in the hospital before calling me a ''baby'' for still crying about it.
I didn't even put any makeup on, my hair was still fixed the same from the night before... The only thing I actually
did do
was change my clothes into something comfortable before leaving the house. Of course dumbfuck was still snoring on the couch. He had absolutely
no idea
what had gone on... And likely wouldn't know until four when he finally decided to get his skangly ass up.
I busted through the doors nearly tripping on my shoelaces in the process.
Room 317?
I asked the first person I saw that looked doctory or whatever. He didn't even look, just pointed to the left and I started moving. The bag under my arm had anything and everything in it. Her phone, charger, gameboy, a bag of makeup essentials (hey maybe there were cute doctors? Shit she at least deserved the option.), a fuck load of snacks that I kept hidden in the lounge sweater I ordered for her last week and didn't even get to
show her
until now... And of course headphones because lets face it, being without tunes was depressing. And then the basics, brush, toothbrush, super soft fuzzy socks, a change of clothes... I mean I got this shit
under control
.
I didn't even knock when I found her room, I just busted in already crying but I tried to hide it for her sake.
Damn girl, get it together.
I couldn't, seeing her like this, the marks and the... What the fuck happened? God I was mad, I was mad at her right now which I wasn't showing very well because I was already gripping her head in my hands and smothering her face in kisses.
You're an asshole you know that?
Yes Caly, such a good friend... She's in the hospital and you're calling her an asshole.
After her face was good and coated in my tears I pulled away, scanning what I could see of her body and straight ugly crying all over again. The bag slipped off my shoulder and fell to the floor.
What the actual fuck Shells? Seriously... You're gonna kill me you know that? I can... I swear to god I'm gonna have a heart attack. I'm legit having a heart attack, right now. Like do you need a kidney? Don't think I won't give you one I fucking will.
I pulled up a chair which was obnoxiously loud and sat right beside her. This shit was fucked up, like soap opera fucked up.
Posted on Mon Jun 05, 2017 9:50 pm

This was probably the first time I'd felt this uncomfortable around Caly. The closest was when I first met her and the girl crush was real. I'd fucking asked her if she was famous, how fucking lame was that? Now, I knew we were pretty close but I hated the idea of anyone being this upset over me. Kinda gave me another reason to hate myself. Hell yeah, I am. The words sounded so strange with the dull way I'd said it. Dude, I'm really fucking sorry, Caly, you shouldn't worry. I'm just a dumbass, too. Couldn't help but to smile though, felt strangely loved, way more than I deserved but I felt at such a low I'd at least allow myself to take a little bit.

Gawd, Caly! Stop crying! It looks worse than it is! Was hard to convince that with my leg hanging out of this shitty gown. Had to get out of this thing asap. Was hoping and praying she'd thought to bring pants. Felt selfish for thinking that, looked like she had everything but the kitchen sink in that bag. Couldn't be any more grateful of her ramble, the fact that she'd not really asked what had actually happened. Maybe it was the pain medicine, maybe it was the sheer fucking nature of my wounds but as hard as I tried I couldn't think of any realistic story to describe what happened. Anytime a nurse or doctor asked, I just kept silent and pretended they weren't there. Even with Claire, I wouldn't give any specifics. I'd just say, You know what this is. I'd warmed up to her presence, did everything I could to make up for how fucking rude I'd apparently been, but I didn't budge when it came to details.

I don't need your kidney, you being here is fucking sweet as hell, girl. I realized then I didn't have my phone, Claire and Logan couldn't have known her. Wait, how did you know I was here?

Posted on Mon Jun 05, 2017 10:35 pm
Well, at least she admitted it. Not that I expected any less. Fuck off I shouldn't worry look at you chick! You're... The tears just wouldn't stop rolling out like, sorry not sorry I couldn't help it. It was made worse by the mystery of it all. What the fuck had actually happened to her? At this point I had read those messages over a million times and I was convinced someone had done this to her. But fucking Michelle had to go and name some idiot Joe Dirt and I didn't know who the fuck that was. If you headed to Cedar Grove, literally anyone could have been Joe Dirt. And looking at her... Just... Looking at her. She was like the last person on earth I wanted to be in pain and it pained me.

You know what, you are. You are a dumbass. But you're my dumbass. You get me? So stop, I'm gonna worry all I want, I'm gonna cry all I want, and you're gonna deal girl or so help me god, I'll really pull out the waterworks. You'll legit drown in that shit. God I didn't know why I'd started smiling, there was nothing to smile about, and I felt like an asshole. But I was just so fucking happy she was alive, and so pissed at her, and so confused, and everything in between I didn't know what emotion came first. So all I did was feel it. Even if I did look like a maniac, going from ugly crying to smiling and back again. Damnit, this chick had rubbed me all up in emotion lotion.

I can't! I sobbed, which sounded way more dramatic than I meant. Like I really had turned this into a soap opera. Next thing doc was gonna come in and tell me her brain had been switched with a serial killers. How fucked was it that I wouldn't be surprised? Not with Michelle, not at all. I love you, okay? Do you realize I thought you were dead? I looked at her, but she was just a bruised and beautiful blob through my blurry eyes. Which I was glad for, I couldn't look at her leg again, or the marks around her neck. I just couldn't.

I didn't think about it... I didn't think me being here was sweet. But I guess maybe it was? Fuck if I knew, clearly I didn't know Michelle as well as I thought I did. Who knew what was going on in that head of hers. What are you talking about? I called the damned cops Michelle! There was blood in the house. Your window was busted. I thought someone fucking took you, like that shitty movie Taken. And I'm glad I did, otherwise I would still be at home thinking you were dead in some creepy fucking basement somewhere! And look at you, you look like Brian when he kept avoiding paying Stewie back and Stewie kicked his ass. What the fuck happened?! I glared, which was probably confusing because it looked like I was angry, but I was crying... And also gently holding my hand on her arm. I didn't care if it confused her. I was confused. It was only fair.
Posted on Tue Jun 06, 2017 8:59 pm
How could I make her stop crying? Stop freaking out? I wasn't fucking bleeding out in front of her. Was only here because, some shit about bedrest and avoiding blood clots I don't know. Never really knew how to stop her crying in general but sometimes I just handed her some some kind of smirnoff cooler or some ice cream or something and hoped for the best. Still kinda sucked, and it might have been shitty of me but I got used to it. But this still, just wasn't comfortable for me. If she only knew, if she only knew how hard I pushed and how intrusive my so-called need was, well shit that was another ballgame but I knew that things had actually turned out much better than they could have. They were still shit, but I wasn't dead, and not by the hand of Vincent regardless.

Dude, chick, like, have a seat and uh.. Well I can't really keep booze in here but, you know, find some trash on the TV or something. Maybe I should have felt guilty, and I mean I did but the feeling I had with this reaction was more just, awkwardness and frustration that I couldn't fix it. Wished I could just use my brain to will her to be okay. I mean, okay the shit started seeping in when I turned the tables. I'd be absolutely fucked if something happened to Caly. I didn't have many people in my life but I felt like the ones I had were absolutely everything to me. They were the reason I was still here. Caly especially. Couldn't think to do anything else but pull her in for a hug and stroke the back of her head with my fingers. I'm not, dude. I'm gonna get out of here and shit's gonna be cool again. And I'll fucken, shit I don't know how but I'll make it up to you. I finally let go, falling back onto the bed, pulling the sheet up to cover my legs. Didn't want anyone staring at that shit anymore.

It took me zero point zero zero five seconds to make the connection. Oh shit, this was, this was bad. I couldn't blame her, but… shit maybe they didn't know yet. I didn't have to press charges, right? I sat up like the chick from the exorcist while my brain scrambled thinking about the consequences and how to react to them.  I didn't have to say his name. Could still tell them… I don't know. What the hell had I been planning to tell people anyway? Hadn't had enough coherent time to think it out. Falling would explain everything but my neck and that was the most obvious of the shit. Fuck. Immediately regretted any reaction at all, it's exactly what I'd do if I'd find the same thing, but I just - didn't want to put him through any more shit than I already had. Couldn't even laugh at the Family Guy reference, which would have normally had me rollin' on the floor. Grimaced and stared at the bedsheet before me, well not really at it but just… ahead, trying my best not to flip my shit, and to think of something, some kind of answer.

You know I love you too, right? But this is.. Complicated. Actually the most honest answer I'd given anyone and the most honest answer I'd planned to give anyone. Can't tell you what happened without opening a completely fucked pandora's box.
Posted on Wed Jun 07, 2017 3:01 am
I'm not turning on the TV Michelle like I'm so mad at you right now. I crossed my arms and unintentionally pushed out my bottom lip as I looked off to the side. I couldn't stop it really, which sucked because I cried like all of the damned time. Which meant I look like a pouty infant, all of the time. But I'm also not I love you please don't be mad at me. Well shit... Being mad at her was tricky business man. Impossible business more like... Oh guuuuurl, I can't even drink right now. Then we'll really start talkin' about our feelings. Too many emotions hunty, way too many emotions.

I want fucking chinese. So you can start with some bomb ass wontons and fried rice. Then, I want snuggle movie night. If you can't provide those, then there's no way you can make up shit to me. Plopping down seemed so pathetic, because my list of demands were pathetic. Why couldn't I have asked Michelle Claus for... I don't know... A new pair of bassy ass headphones or something? Damnit Caly... Think before you start demanding shit.

Whoa chill! What the hell was she doing? Was this what a seizure looked like? No... She wasn't twitching and shit she was just... Abrupt as fuck. Fuck what? What the hell Shells?! This girl was on another planet, which yanno, was exactly what I loved about her but not like this. If I could just shrink myself into a tiny little person I'd climb inside of her ear and watch her brain like Netflix. It was the only way I'd ever understand her right now.

No shit it's complicated! I'm completely in the dark over here Shells. I mean... Okay... You know I'm your girl, so I'm not gonna push, you don't have to tell me shit if you don't want to. But at least answer me this... How the hell was I supposed to be a good friend? I felt like I knew the right thing to do, but the right thing to do put Michelle in a really awkward position which made it feel not right. God I didn't even know anymore...

I looked her right in her eyes and leaned forward.

Should I be worried?
Page 1 of 3 • 1, 2, 3

---