Posted on Thu Mar 30, 2017 12:21 am
Thread Details
Pub | Clear | 10:30 P.M.
This thread starts between Logan Byrne & Giovanni Reyes, but will feature Calypso Paxon & Brandon Owens after some time. Appearances for Logan and Calypso can be found below: (You can click the images to view larger scale.)
The pub is currently playing...
THIS SONG  
---
LOGAN: From left to right, Outfit & Hair. (Look at this precious curly headed fuck. Auuuughhhh)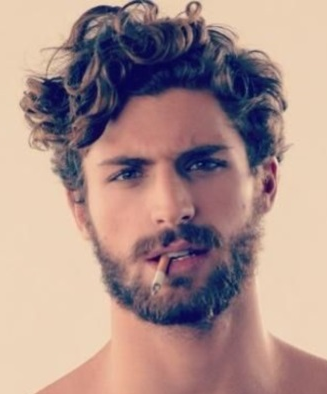 CALYPSO: From left to right, Outfit, Shoes, Bag, Necklace, Eye Makeup, Lips Color, Hair Color & Style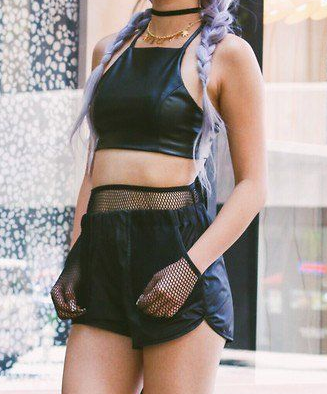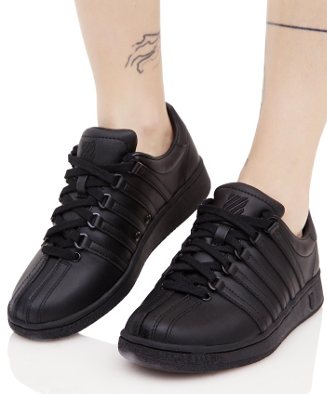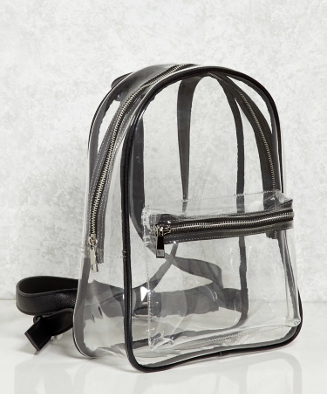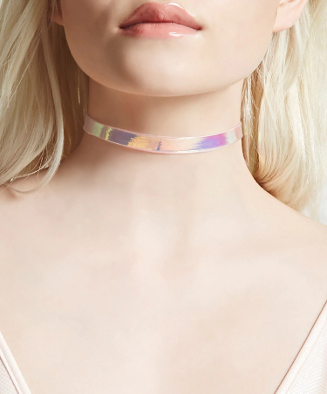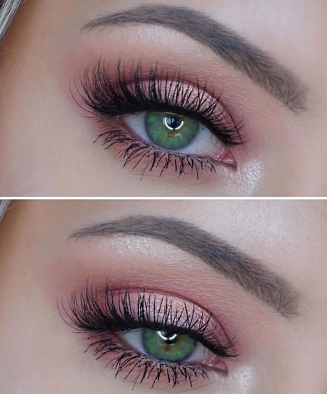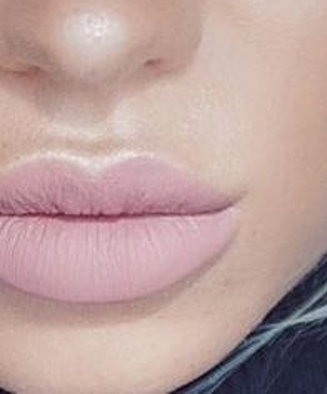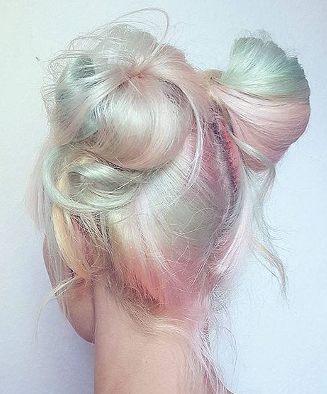 This day... It had started with Brandy and cigars with Debo. He'd found two red velvet robes at the thrift store, and told me he couldn't wear his without drinking brandy, smoking cigars, and talking business. So we spent our morning on his run down porch, in robes, drinking brandy, and smoking cigars while discussing the stock market for all of two seconds, before he challenged me to a duel over whether Marvel or DC would win in a battle to the death. Of course he was high, his dealer had woke my ass up at three in the morning with a big ass fucking bag of green. But even if he hadn't been high, our morning wouldn't have been abnormal by any standard.
Around noon I'd found myself arguing with some nutty old lady over the last bottle of olive oil at the supermarket. Which ended... Terribly for me, since she threw herself to the ground and started screaming ''get him off me" and "he's hitting me!" while I stood a good five feet away and recorded the entire spectacle on my phone, laughing hysterically all the while. Shortly after, I decided to give that deadbeat Gio another chance, and sent him a text message. It'd been a lifetime since I'd heard from him, but I wasn't one to give up on a good friendship. And clearly it paid off, because on this particularly weird ass fuckin' day, he actually responded.
That's what brought me to here. About four-ish solid beers, three shots of tequila, and three-ish more of vodka into a conversation with a ghost. A particularly brown one, named Giovanni Reyes. Saying I was sloshed was putting it lightly. Even Gio was looking particularly sexy, and more likely than not, I'd be taking his brown ass home for a good lay. Unless I stopped drinking...Considering I hadn't received any premonitions that said otherwise, I considered that incredibly fucking unlikely.
Wait a minute...
I lazily held my hand up in his face so I could down another shot, feeling like my body was wobbling on the seat my ass was sitting on.
Tell me again. You've been... Where?
I asked him, my eyes getting distracted by a woman with so much junk in her trunk I didn't need to be drunk to know my pants had shrunk. I produced some spunk? She made my dick a chunk? Something to that effect anyway.
Wait... Say it again, I was distracted.
Posted on Fri Mar 31, 2017 12:32 am
Gio's outfit    
   Brandon Outfit
It was 8pm and we were fucking wasted, and oh no wait, scratch that it's 10 pm. That was the thought that ran through my head when I glanced down at my phone. Dude, where had the time gone? I hadn't laughed this fucking much since…fuck it, I don't even remember. I can't think straight post binge drinking.
"Arriba, abajo, al centro, pa dentro
!" I downed my third shot of tequila. 
Yo we were so lit right about fuckin' now. Logan was checking out some ugly ass chick's ass and at the point so was I.
"GODAMN."
My eyes followed the girl's ass as she walked away.
"Dude, I'm serious. I was legit trapped inside some mother fucking vampire's fucking dungeon."
I looked him dead in the eye and burst out fucking laughing.
"Yo, I wish I was fuckin' lying. I'm not making this shit up, man."
I held my hands up as if to testify my whereabouts to him. 
"I swear, Lo. This old ass vamp kept me in her dungeon as a fuckin' lab rat for god damn near a whole fuckin' year."
I burst out laughing once again at this point I could not contain the laughter. I held my sides while I continued to roar with laughter. 
"Another round a' shots, boys?"
The edgy box-dyed red headed bartender asked with a toothy smile. Lo and I were definitely making her night, not to mention our open tab was probably adding up right about now and she knew it.
"Yeah, dollface. Make it two more rounds."
We gon' die today. 
"Man, I fuckin' missed this. I missed being fuckin' out with my brother."
Posted on Sun Apr 09, 2017 6:22 pm
¡Salud, pesetas, amor y tiempo para gozarlos! Or... Whatever, other than "La concha de tu madre", that's the extent of my spanish. Unless of course you're counting women, in which case, I know much, much more. Deeply, inside and out, sometimes from behind too. Ay mami! I added towards the end as I locked eyes with big ass chick in the distance. Is that slang for ''your dick was trapped up her cave'', or 'you being literal? That's some fucked up shit bro. I glared, finding the story likely, but still fucking unbelievable. But hey... Was she hot? I added on the end like it was no big deal. Which it wasn't, except for the fact that Vin had told me once that his kind was like the vampire equivalent of a scooby snack. Fuck... I always thought he was talkin' dirty to me, but maybe Gio had been strung up like a hog in a meat locker and sucked on for months on end. Which sounded so much more fucking sexual than I intended it to.

You volunteer? I placed my hand on his shoulder like he was my son, and I was fucking Jesus Christ about to shove some serious wisdom up his ass. You know they don't suck dicks right? It's blood, brother, it's blood they suck. I snorted, pulling my hand away so I could hold something better, a little glass that made me feel like a giant drinking out of a puny human sized stein. The liquid inside went right down the hatch, and half of it squirted out my nose as I started literally fucking dying of laughter... And pain from the burning feeling in my sinuses. Not funny... I said as I continued to laugh hysterically, holding my gut and wobbling as I nearly fell back out of my stool. Oh fuck... I mean I believe you. But holy balls... It was just... Fucking ridiculous. Was this really the world we were living in? Holy fuck...

You comin' on to me? I twirled my finger around a chunk of hair and fluttered my eyelashes. My expression went flat in an instant. Buy me dinner first, I'm not a whore. My eyes tore away mid sentence to flash bar chick a wide cheesy grin, and proceeded to lick sloppily around my mouth as I eyed the new shots, like a dog trying to savor the flavor of a meaty steak. What about... People? I mean I called you, but was it like a prison? Like a kinky prison? Were there whips and chains and shit? I mean, I'm dyin' here, you gotta give me details.
Posted on Tue May 09, 2017 10:29 pm
I burst out laughing when Logan attempted to speak the two little sentences of Spanish he knew fluently. Logan was one of those dudes, as am I, who looked Spanish as fuck but only knew the initial cuss words in Spanish. Luckily for us not a fuckin' soul in here really knew what the fuck he was saying and the booze was making me fucking cry with laughter. I could hardly take the laughing anymore bro. Not to mention Lo just cat called some fat chick in Spanish and that didn't make things any easier. "Dude I can't be making this shit up, bruh. I wish I was. I swear." I placed my hands up as to show surrender. I've realized that in the past year my life has become somewhat unbelievable so I get how he is questioning my words right now…not to mention the amount of liquor intake my buddy's had already and it's not even close to being the end of the night.
 
"Was she hot?" I paused for one moment, closing my eyes to compose myself. "Yo, she was fucking like out of this world Megan Fox, fuckin' Scarlett Johansson hot." Gayle was hot as fuck but the vampire thing just left a super shitty taste in my mouth and it just smelled weird to me. I don't even fucking know what it was but I know a ten when I see one, and she was definitely a ten. "But she just smelled, bro. Plus can wolves fuck vampires?" I leaned closer to him and whispered. Honestly, Gayle didn't even smell like feet or a vampire once I really thought about it, I just wanted to talk shiiiit.
 
"Oh no sorry, I thought we were talking about vampire prostitutes here my bad, man." I snorted, total sarcasm in that by the way. "Hey, but there's blood down there in our dick anyways. Might as well kill two birds. One stone." I added while taking ahold of a full mason jar of old English the bartender had left with us before she went to concoct our shots. I pressed the jar to my lips and chugged that thing as fast as I could manage, squeezing my eyes and gasping for air as I got done.
 
Lo could hardly hold his beer, let alone sit on his fuckin' stole. "Easy there, Cinderella." I joked, a huge grin spread across my face. Man, it's been a damn long time since I was with a fuckin' friend. "Yeah, babe." I winked, licking a tongue across my lips to complete the gayness of that comment. If I hadn't been sitting down, I'd slap Logan's ass right here and right now to give the whole bar a good ol' show.
 
The shots arrived and my mouth was salivating and I could tell just by a glance at Lo so was his. "Come on, brother!" I clinked glasses with Lo and brought the glass quickly to my lips. The liquid started a fire in my throat and ended with an explosion at the pit of my stomach. "Holy shiiit" I stuck my tongue out as I squinted my eyes as anyone would if they've tasted the sourest strongest liquor ever.
 
   
"Nah, dude. I told you. It was just me…I mean I messed around with a wolf once while I was there…and I saw Michelle, but thazzz it. I barely got any signal in that room btw"
Posted on Wed May 10, 2017 11:03 am
His laughter was contagious. Not as contagious as the brand of herpes the meth looking chick that just walked in the door likely carried, but still contagious. And I laughed, probably too fucking hard, but I didn't give a shit. I was hammered, and having drinks with a bro that had come back from the dead. It was weird, that in this world, that was more common than most people would ever believe. Well you can embellish a little bit. I'd go around telling people I was hot chicks sex slave for the past year. Yanno, boost my credibility with the boys, give the ladies something to live up to. C'mon Gio, start makin' some shit up! Use this shit, I mean I bet you could get all kindsa pussy if you play your cards right with this fucked story. Pinpoint the emotional chicks and start tellin' them how emotionally damaged you are from the experience, bam, panties will drop quicker than you can say ''slut''. Pinpoint the competitive types, start talkin' abou the kinkiest shit you can imagine so they feel compelled to 1up, bam, panties will drop quicker than you can say ''ho''. Fuck, it's brilliant! I laughed, because in jacked up situations like this, all I could do was make light of it. It's the only thing that felt right.

Whatever, you're full of shit. I laughed again, But cool, you took my advice, keep embellishing. I laughed even harder. Comparing this chick to the greats was makin' my side hurt. This guy was a riot. SHE SMELLED! Now, NOW I was cracking up. So hard I nearly fell off my stool and puked. Holy hell this shit was hilarious. My elbow propped onto the bar and my forehead rested into my hand as I looked to the floor, I couldn't even look at this fuckin' guy. I'd probably piss and shit myself from laughing too hard if I did. And high pitched wheezing sounds followed as I tried to catch my breath. You want me to give you a lesson? I asked, finally looking up, my hand sliding from my forehead to my mouth to hide the smile. When my hand dropped, the smile disappeared, and I got real serious. Unless your dick falls off and her twat closes up, I'd say yeah, wolves can fuck vampires. It's all about aim bro, all about good aim. I couldn't remember what Vin had said about it, I probably tuned it out to be honest.

Fuck, you're brutal. I shook my head with a grin, as if I was disapproving and approving all at once. But if I was being real, I wouldn't even let a fanger hover their face near my balls, let alone put their mouth around my dick. That was precious cargo. No way, no how. God you're sexy! My voice was hoarse, and several people turned to look over as I slammed my fist against the bar. A hick in the corner, in particular, looked at us in disgust. Homophobes were too fucking easy to rile up. I couldn't help myself. Bro, I think John Wayne over there's about to open a can o'whoop ass on us. I pointed, quite obviously in the direction of the dude. Hell, even if Gio wasn't here I wouldn't feel threatened, him being what he was, and present, only made that feeling of security all the more prominent. Plus, who the fuck you' callin' Cinderella, RAPUNZEL. Locked up in your tower for a year. Get real. I laughed into my drink, foam spitting out the sides.

I immediately set down my beer, which I quickly realized wasn't mine, but belonged to the stranger sitting next me. Sorry partner. I laughed as I placed it back in front of him, and reached for my shot. After downing it, my face twisted up and eyes began to water. Oh fuck me... I whined, That must be what Tara Reids pussy tastes like. I groaned as I put the tiny glass back onto the bar. That's some fucked up shit dude. But the important question is... Is this just a holiday? Or 'you free?
---