Page 1 of 7 • 1, 2, 3, 4, 5, 6, 7

Posted on Sun Oct 23, 2016 10:19 pm
Thread Details
The van garrett mansion, gayles welcome home party | light cloud | early evening
Outfit is a navy, mermaid dress with a plunge back with triangle cut outs below the breasts with nude pumps. Her makeup is a subtle smokey eye with a light pink lip. 
Just breathe and blend in.
It has been a long time since I've been to an event of such a high caliber. The front entrance was already swarming with people much more extravagant then expected. As I walked in I picked up a cosmopolitan from a man holding a tray of drinks. I took a few small drinks and made my way through the crowd slowly. I decided to check out the ballroom first, but I couldn't pass up a chance tostir up some drama. 
I locked in on a young woman with long, blonde hair in a short, crimson cocktail dress. On her wrist was a simple pearl bracelet that she was supporting just a little too loosely.
Perfect.
I tucked my hair behind my ear and flashed on a smile. "Oh I know! I can't belie-" I bumped my left arm into her right which caused both of us to stumble forward a little. "Oh my gosh! I am so so sorry!" I gushed, "Are you okay?" The girl nodded and laughed it off. As I continued towards the ballroom, I checked my left wrist. Just as planned was the girl's pearl bracelet. 
As I entered the ballroom, I traded my empty glass for a new one, but with a different cocktail. I spotted a brunette with a floor length, navy dress sitting at a table sighing at the couples dancing. Her purse was unguarded and just sitting on top of the table. Nothing a slight of hand couldn't handle. Of course my vampire speed did help with my sticky fingers, but being surrounded by other vampires still made it slightly difficult. 
"Excuse me miss?" I learned over her table with the left hand on top of her purse.
"Yes?" she asked back clearly irritated I broke her concentration.
"I'm sorry, I just loved your dress, I was wondering where you bought it." 
"Ugh, it's an original Armani. You know, out of your price range."
I blinked in disbelief this stranger just uttered those words to me. Freaking rich people. I plastered a grin on my face, "You enjoy your evening miss, I'm sure you'll always remember it."
I took a seat at a table near the middle of the room, stirring my drink with a straw. Now that a seed was planted, it was time to begin scoping out something to make my night worthwhile.
#VampireParty2016
Posted on Mon Oct 24, 2016 4:30 pm
Outfit. His blonde hair is spiked up like the picture. Heavy guy-liner.
Not the ordinary plan. Cancelling hadn't been an option, not even something I had considered. So when a long term customer of mine contacted me requiring an urgent high risk artefact that conjured lust, I had to perform a juggling act. Michelle and I should have been at One Shot breaking bread with the Wolves. Instead we were gatecrashing a party held by their ancient enemies. Constantly having to re-schedule my timetable to accommodate clientele was one of the reasons why I'd never really been in long-term relationships. Shelf life was around two months. Women did not appreciate being let down time and time again with nothing more than an excuse of 'Work Calls.' Getting dressed for the occasion had been a struggle. The leather pants were somewhat growing on me. Michelle, now she looked the part. I'd been glancing over in the Jag trying to keep one eye on the road and the other on her legs.
Pulling up to the front of the Van Garrett mansion I leapt out of the vehicle holding up a hand to the valet.
"Give me a moment."
Father had always taught me to be a gentleman when attending any event with a date. Didn't even know if I could legitimately call it that, a date, but internal labels avoided any uncomfortable situations. Pulling out my phone while simultaneously opening Michelle's door for her, I sent my client a text message.
Elias Reynolds
Outside. Meet me at the entrance.
"Don't do anything crazy."
I grinned at Michelle gesturing my free hand to the front door, returning my phone to my pocket. No doubt she was going to be able to walk right in but instincts told me I was going to be facing a gauntlet. Resting my hand on the small of her back I placed an
Earthen Seal
on her dress. Ridiculously difficult given it wasn't made of the element required but I'd lightly dusted my hand with sand before leaving the house. You have no idea how difficult it had been to drive, keep one hand motionless to sustain enough granules to cast AND check Michelle out. Multi-tasking at it's highest caliber. The spell would last just long enough for me to find her since I didn't expect I was going to be able to shackle a free spirit like Michelle while I faced the Vampire inquisitorial squad.
As expected. Michelle was given a leer that I could only describe as pornographic before she was allowed to enter. I was faced with an arm, blocking my chest.
"You go ahead, I'll find you."
Looking eye to eye with the Doorman I raised an eyebrow.
"No fangs, no entry."
He growled at me and I nodded the usual warm smile on my face and peered over his shoulder.
"Kai, you're a fucking legend."
Elias pushed past the gatekeeper and grabbed my arm pulling me just inside the threshold.
"Hes with me….wait, what the fuck are you wearing?"
He looked me up and down.
"Oh Brother, You are a dag."
Raising both eyebrows now I looked down at my outfit. What was wrong with it? Too hipster? Well I wasn't going to wear a
mesh
shirt like him. Or pierce my nipples.
"You got what I need?"
Elias leaned right into my ear, pressing one hand into my chest. Vampires, they had no sense of personal space.
Posted on Mon Oct 24, 2016 5:06 pm
Michelle's look:
Of course her hair is still black with a slight red ombre at the bottom.
Leave it to me to make things fucking awkward at the very beginning. His outfit was
not
something I'd expected to see him wearing, proving that either I didn't know him very well, or that this was actually a costume party. I'd assumed the second. It didn't matter, I was still giddy, like how fucking amazing was this night going to be? And yeah, okay, I was no fucking gold digger but it got even better when I saw his wheels. I had no idea what kind of car it was, but it screamed expensive… and fun. I didn't want one for myself, but I'll be damned if I didn't hold my head up higher being the passenger.
As the car pulled up to the mansion, I began to wonder if either of us would be let in. Fuck, I'd bought my dress at the mall for forty bucks on the after-homecoming clearance rack, and well.. Kai,
bless his heart
as they say. I guess as much as you could make "Porcupine Emo Band Star" work, he did. Okay, so, minus the gloves, minus the shirt, minus the belt, then shit, he could even keep the guyliner. I began chewing on my lip then pushed the thought away once the car stopped and Kai was now opening the door for me. I tried my best to gracefully leave the car, cursing myself for this frilly ass tutu dress, and gave him a quick grin reminiscent of one of the many I'd given him the day I met him.
How can you ask that of the crazy ass shit magnet?
I reluctantly left Kai, after getting a look from the door man that would put fucking Trump to shame, and entered the ornate building. I think I liked it even better than the Gunn mansion, in a way, and honestly, the music I could hear wasn't the fru-fru shit that honestly put me to sleep. This whole situation reminded me of Nightwish - a strange blend of class and metal.
I stepped carefully - goddammit what was I doing in heels? I fucking
never
wore heels. I couldn't help but to eye the hall like a fucking tourist, even looking at the black and white ornate images on the ceiling. God, this place was pure money. Whipping around me, A woman in a red dress giggled as she tugged along on a man in a white… dress? But I could smell blood as they went past, and I could see the stain of it along the neckline of the dress. I should have been wary, but my pace only quickened in order to see the real party.
"Original Armani, you know, out of your price range,"
I heard, and my gaze snapped to the voice that oozed of bitch and then toward the woman she was talking to. What the fuck was she going on about? That's something I never understood about the rich. How the fuck or why did they care about the price of other peoples' clothes? And how did they know that they were cheap? That navy dress was fucking fire and probably something out of my price range, or at least it looked at it. Fuck it, I mean, the girl didn't seem too butt-hurt, but she certainly seemed more like someone I'd want to talk to than the egotistical bitch. When she sat down, I waited for a moment, taking in the grand room and it's fucking awesome poisoned apple aesthetic, then stopped in front of the table, facing the redhead.
Do you mind if I sit here? Seems a bit.. Stuffy in here if you get my drift.
Posted on Tue Oct 25, 2016 6:12 pm
My brows furrowed, as I was snapping out of my concentration. I looked up to see a young woman in a black, cocktail dress with soft netting standing right in front of me. I felt my body jump out of surprise. It was so loud in the room, I barely heard the girl when she spoke.

"Oh!" Yes! Of course!" I softened my features and smiled brightly, "I apologize for being so rude! Please take a seat." I tried to keep myself as composed as possible. Did she just see what I did? There's no way she could tell I slipped that stolen bracelet into that woman's purse, right? Calm down, everything will be fine. I let out a little sigh into my almost empty drink trying to calm down my nerves.

"I haven't been to an event this.... regal and big in quite some time, it's always quite the culture shock." I said casually with a small laugh. "I'll get used to it eventually I guess." I shrugged and shook my head.

I eyed the girl casually, trying to decide how this conversation was going to go. She didn't seem to have a snobby air about her and I almost felt relaxed with her presence. "My name is Blake," I reached my right hand out to her with a smile across my face, "What is yours?"
Posted on Wed Oct 26, 2016 12:34 am
Will have him join the girls in the next post :)
"Let me get this straight first, you only want a loan? Since when did I become a community library Elias?"
I teased him rolling back the top of one of my gloves to pull out a carefully wrapped package.
"Come on man, I've told you before, it's a market you should get into..no-one does that shit."
For good reason obviously. Unless I was intending on hiring debt collectors, perhaps one of the fanged persuasion and a wolf who wanted a trust fund, then lending magical objects was risky. Why would my customers return something they were paying a few hundred dollars to use, when it would be worth thousands to sell?
"Are you sure about this?"
Elias grinned. The only reason why I was considering a deal outside of my normal business routine was due to the longevity of his custom. Elias and I were on our tenth transaction. The Vampire, had a death wish. Adrenalin junkie but with a sinister undertone, as if he was actually trying to dust himself.
"Rumour has it the old broad is a hard-core full on lesbo, only female progeny, hasn't had dick in centuries….so I'm going to give her some."
Elias graphically grabbed his crotch. An amused smirk twitched my lips and I unwrapped the charm, dangling on the simple silver chain.
"Only works at night, I would advise only putting it on when in a room with just her."
Vodou was an ancient practice of magick that had some very real arcane practitioners. Generally a pathway only necromancers traveled but their charms were some of the most potent and dangerous. The snakes represented a coiled energy that could spring into action. Making, not just others, but the wearer themselves rush with sensation, to the point of being overwhelmed.
"This lust fetish is intense."
Elias pulled out his cell phone and I heard mine alert me to his electronic payment inserting itself into my bank account.
"I'll have it back in your hands before sunrise."
Watching him walk away with one of a few talisman's Momma Jayhde had sold me three years ago I pulled out my phone, to check the amount and of course, post to Facebook.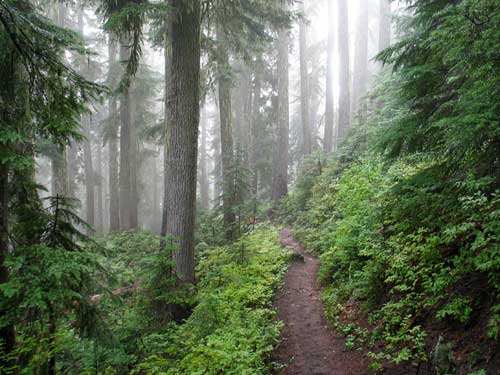 Kai Greenmantle III
1 min · Index, WA ·

Like · Comment · Share
Page 1 of 7 • 1, 2, 3, 4, 5, 6, 7

---