Page 1 of 8 • 1, 2, 3, 4, 5, 6, 7, 8

Posted on Mon Sep 28, 2015 4:43 pm
While this this thread will last all month OOC, it is officially taking place on Halloween night IC.
It's another year for Bennigan's Annual Halloween Party! The pub is incredibly detailed with decorations as always, and this year features a haunted house in the basement of the bar! Some surprises are in store for your characters once we hit some page milestones, so keep posting and keep your eyes peeled for any unexpected events. Below you will find the kinds of drinks and treats your characters can order, and a special playlist that will be playing through the pubs speakers throughout the night, remember to sign onto Index Youtube and add your own spooky music to put your own flavor on the night! Don't forget to read the rules before posting, and have fun!

This thread is officially considered a no-posting-order thread. This means you are free to post whenever you see fit, however there are some rules and guidelines you must follow in order to keep this thread running smoothly.

Please do not spam post, this means do not post consecutively one right after the other of the same character. Every post should be separated by a different character.

Please make sure your posts contribute. If you are making your entrance posts or out posts, you are fine, however if you've already made your entrance post, please make sure you contribute to the thread in one way or another.

Wait for replies. Yes this is no posting order, however if your character is interacting with someone, please wait for that someone to reply before posting your character again.

Try to avoid writing novels. Entrance posts can be long, and out posts can be long, however everything in between should be on the smaller side. I understand it can be hard to keep it small when a lot is happening and your character has a lot to react to, and that is completely understandable and fine, but if you can, try to keep your posts on the smaller side so it's easier for everyone to follow.

Read. Because there is no posting order, make sure you read everything posted in this thread, as everything may be deserving of a reaction depending...

Venture off into your own thread with caution. Big group threads can be hectic, but they can also be a lot of fun, especially when there is no posting order. So if you desire to venture off into your own separate thread, do know that people may be enjoying themselves in the group thread and you may end up disappointed if no one joins yours.

Lastly, just have fun! And don't forget to link your characters costume/outfit in your entry posts!


Hover over images to view titles and ingredients of the specialty drinks being served for the event.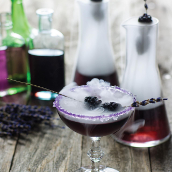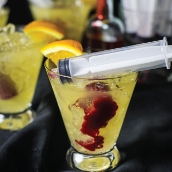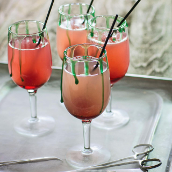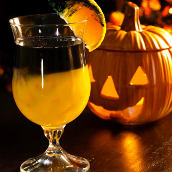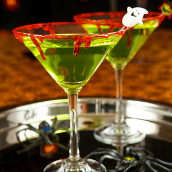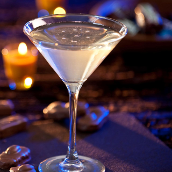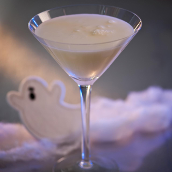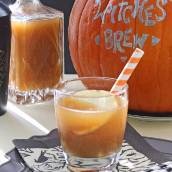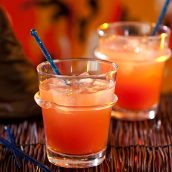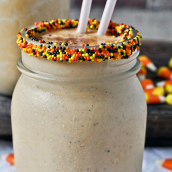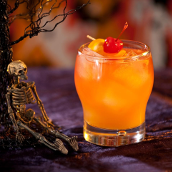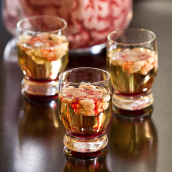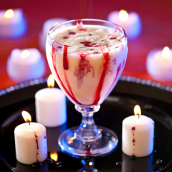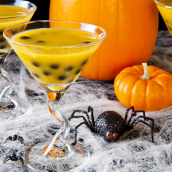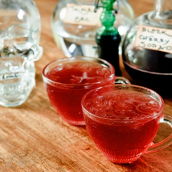 Hover over images to view titles of the events snacks.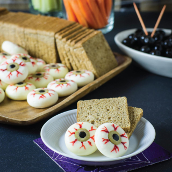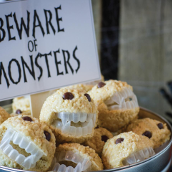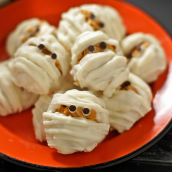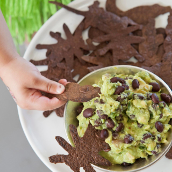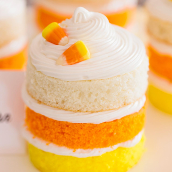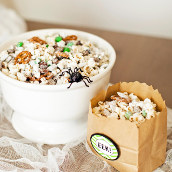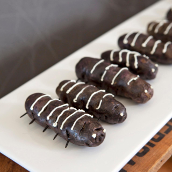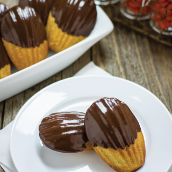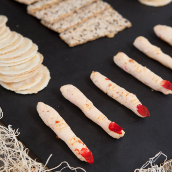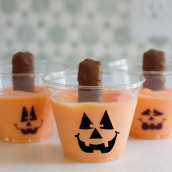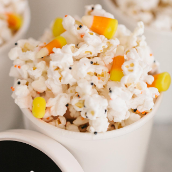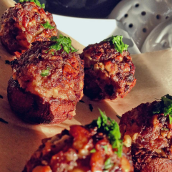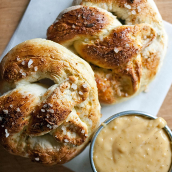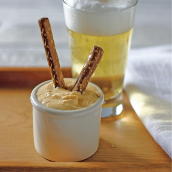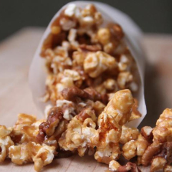 Posted on Sat Oct 03, 2015 8:38 pm
OOC Message
I was too stubborn to wear a coat, which was oddly superficial for me, but this was fucking Halloween. As fucked up as it had been last year, Caly was right. This was basically my prom. This was going to become my time to shine, and well, with recent events, I felt like I
did
shine. I held my head up high as I walked from the store to the pub. I felt like I looked
good
, like I felt, amazing and in light of recent events I felt
wanted
. My costume was hot, but not so slutty it was begging for attention, and therefore, also, somewhat comfortable. And, I'd just made a hell of a lot of commision in the last week. Not that it would have been anyway, that shit would have been on a credit card, but money wasn't going to be an object, tonight, either.
The chill bumps pretty much immediately left my arms as I entered Bennigan's. The music was slammin', maybe even better than last year, and the decorations and the food looked amazing. I was starving, but shit, the food looked too cool to even eat. There were a lot of the usual costumes you would expect, but a lot of the dudes were the lamest of fucks. Normal clothes, normal sweaters, and a fucking headband with devil horns. Boring. We chicks worked harder at everything, right? And dressing up like this took some balls, of which the dudes were born with. But wait.. Ah, yes, I was headed for the drinks, but I totally stopped to grin and hi-five the Bob Belcher, complete with his pornstache and apron.
Fuck, yeah, dude!
"You're all terrible,"
he said, just before winking. That's the way to do it, commit just enough to know you're simply in character, not just being an assbag. Love it.
It wasn't terribly crowded yet, and really, I was even a little early since I came straight from work. Kind of the best, really, I found the table of food and really wasn't sure what half of it was, but these little skeleton shits and stuffed it in my mouth. Holy fuck, cream cheese. It was a gamble, but I won this time.
"Oh, my god. Marceline! Yes! Can I get you a drink?"
I grabbed one of the little laminated flyers with the drink menu, picking really one of the first things I saw on the list.
Uh, zombie slime shooter? I think?
Something new, as much as I typically stuck with my precious Jack, this was a party, and called for something
fun
and that would probably make me puke my guts out later. She nodded, and disappeared.
Posted on Sun Oct 04, 2015 4:11 pm
OOC Message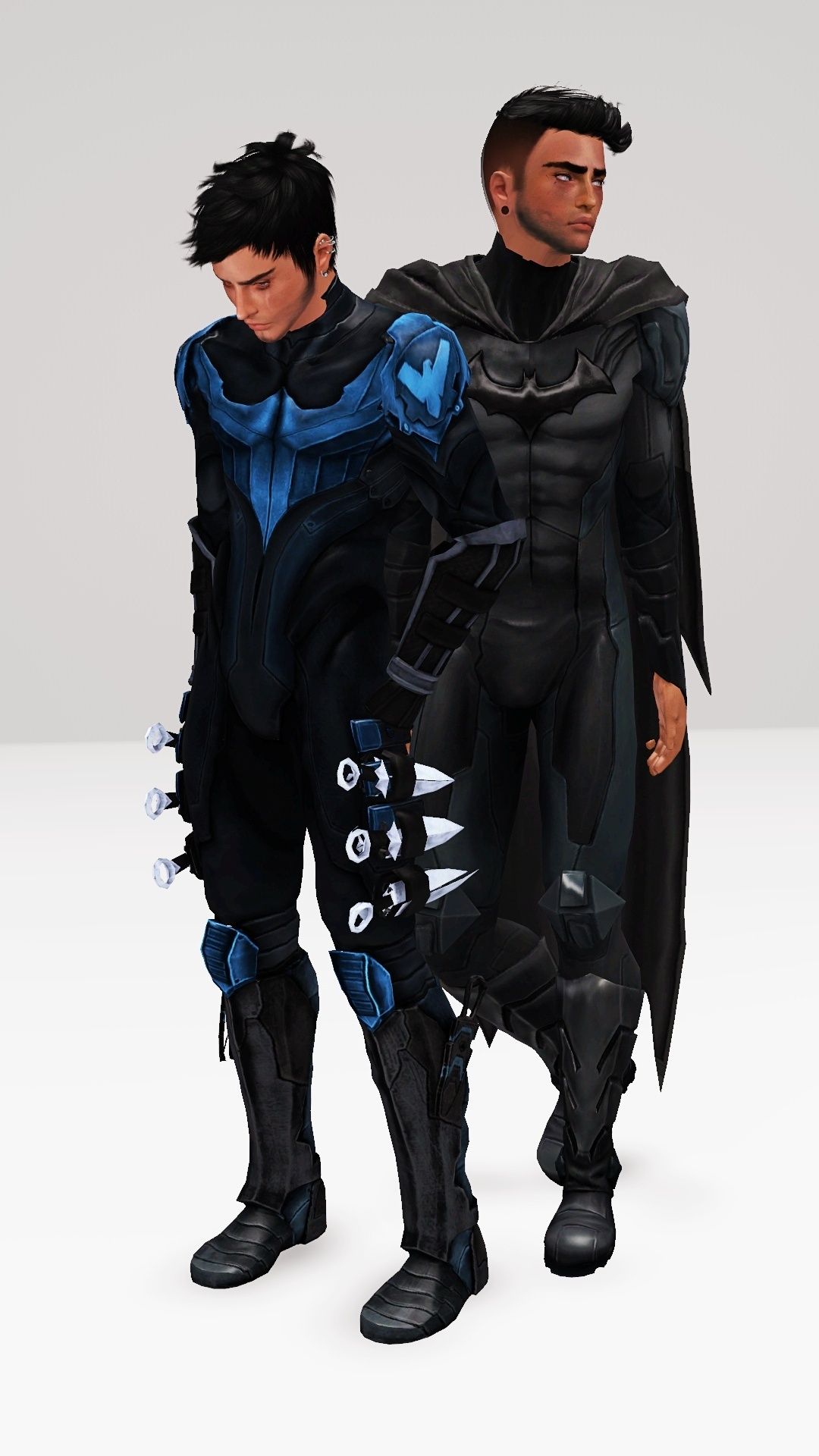 When was the last time I'd put on a costume? When I was six? Seven maybe? I sure as fuck didn't go out of my way to dress up the last few years I'd attended this thing. I think the most I did was put on a pair of devil horns I'd swiped off of someone. What made this year different? Nothing, not a goddamned thing, aside from hoping maybe people wouldn't recognize me if I was in something other than jeans. Yeah, so maybe it was obvious this wasn't my scene. But when Logan showed up with fucking costumes and a grin on his face, I couldn't say no. He hadn't done more than glare in my direction since he'd returned, and frankly, I fucked up. I owed him this. I was on probation and it was fucking lame as hell but when someone like Logan is pissed at you, you know you dun' fucked up.
''Don't touch the batmobiles stereo dude. We don't wanna hold a funeral for your fingers later do we?''
-
Well put something on, it's too fucking quiet.
I looked out the window and sighed, too late. We were already here.
''You need to get your head outta the clouds man. It's only quiet because you haven't said jack shit since we got in the car.''
-
And neither have you.
-
''I have nothing to say to you. And fuck, the only reason I'm talking to you now is because you look sexy as hell in that costume. I think I'm gay for you dude.''
My expression probably made me look like I smelled shit.
I knew I shouldn't have gone along with this shit.
I didn't even wait for the car to stop before opening my door.
''Whoooooa dude, the fuck? You wanna buy me a new door?''
-
Huh?
-
''That's the only conclusion I can come to when you go opening it up as I'm trying to park. One scratch, there doesn't even need to be a scratch actually, if that door even licks another car your balls are gonna replace the dice.''
-
Please, please God get drunk tonight. You're naggy as fuck.
I closed the door and went on inside without him.
---
Normally I would have went straight for a drink. But the last time I ate something was before noon and I was starving. The table with food was setup exactly where it was last year, and I went straight for it. I didn't grab a plate, and I didn't look anywhere else on the table once I spotted the pretzels and something else... Mushrooms? They were the only fucking thing that looked like they had meat in them.
''Can I get you something to drink sir?''
-
Uh yeah, Jack, on the rocks, and you guys doin' food still or-
-
''Yes we are, I can get you a menu-''
-
Nono, I just want uh- Cheeseburger, double. With those pickle wedges you put on the side, oh fuck yeah.
She was already gone and I was already shoving one of those mushroom thingies into my mouth, which were fucking huge by the way, when I realized who was standing right beside me.
M-
What was it, fuck when Penny was in the house it was on all the damn time and admittedly, I watched it with her most of the time, even though I was pretty sure she was too young to understand what the fuck was goin' on. It didn't matter, she just liked the fact it was a cartoon.
Mar-
I snapped my fingers,
Marceline, right?
Fuck what if I was wrong? And where was my food? Oh right, I reached for one of the pretzels and took a gnarly bite out of it.
Holy fuck Marcy, you gotta try this shit.
Who the fuck was their chef tonight? God?
I took a minute to take her in, and honestly, my mind went back to that night. I couldn't help it, I'd seen what was underneath her clothes, and I'd forever see it even if she was dressed. I should have been worried, considering she showed up at my house that night with vampire fangs on and tonight... She was also dressed like a leech, but I wasn't.
You wanna suck me?
I inhaled a chunk of pretzel and instantly started coughing.
Not-
I braced myself on the table and hit my chest with my fist.
Not like that- I mean because you're a vamp and shit.
Posted on Mon Oct 05, 2015 9:18 am
I think I could have eaten one of everything on the table, not even the creepy ass look of those fingers put me off. I was just about to reach for something and I didn't know if it was an emañada or a turnover until I heard the familiar voice. Was it fucked for me to be instantly... Excited? But I didn't show it, in fact I played it rather cool. I turned and looked, not expecting a costume at all much less... Form fitting hotness.

And how do you of all people know who Marceline is? I have to say, I'm impressed, Joe. My eyes traveling down from his head to his toes was hopefully a hint that I wasn't only talking about his pop culture knowledge. Out of all this shit the pretzels grab you? I reached for the treat I was gunning for earlier and took a bite before stepping out of the way for some random chubster dressed as a rabbit. This emañada, though. Want a bite? Fuck, after that night I couldn't resist, I winked as I said it, hoping again the further implications would stick. My grin was a mile wide. It wasn't like I was offering to go behind the building and go right there, shit, I just wanted to have fun and I wanted to fuck with his head as much as he had effortlessly fucked with mine.  

Damn, son, I thought I was forward. Our drinks were brought together and damn mine looked cool as hell. But this was me we were talking about, I knew not how to pace myself and down the hatch at least half of it went.
Posted on Mon Oct 05, 2015 2:20 pm
OOC Message
Outfit | Hair
Halloween. Unarguably one of the best nights of the year. I'd never failed to dress up for it and I wasn't going to end that streak now. This was only my second year going to Bennigan's, and honestly last year had ended strangely. But in the end Gio did survive and I had trouble resisting a good costume party. Plus this year promised a haunted house, and there was a good chance it would suck (which would be hilarious) but it could also be epic. Both were great options and I was not going to miss the opportunity to laugh or scream hysterically.
When I arrived I immediately made my way to the bar out of habit and ordered a Pumpkin Spice Punch cause fuck if I wasn't gonna have a ridiculous Halloween themed drink. No shame. I wasn't sure I could ever be ashamed about drinking frilly shit again after Onyx carried my wine coolers for me. I liked apple cider. I liked bourbon. I liked them together. Haters step off.
When my drink arrived I sipped it as I started to move my hips with the beat. I looked badass and I was ready to get my Halloween on.
Page 1 of 8 • 1, 2, 3, 4, 5, 6, 7, 8

---