Page 1 of 3 • 1, 2, 3

Posted on Fri Jan 30, 2015 7:21 am
Thread Details
cold and windy | afternoon
OOC Message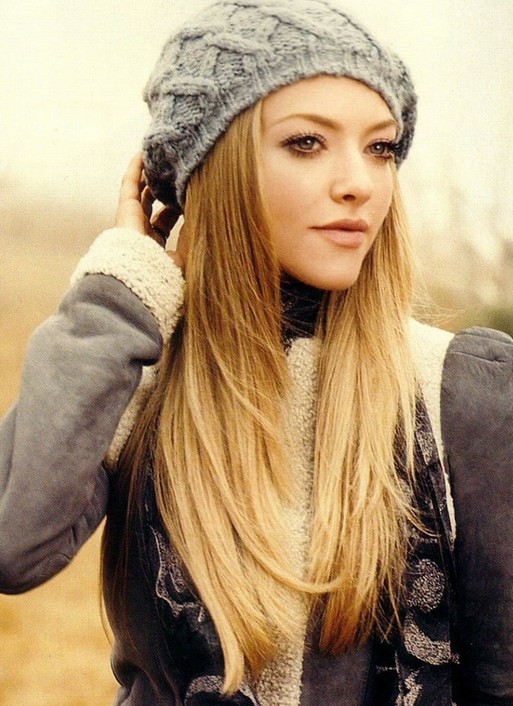 My day had totally sucked. I mean, a lot of days sucked but today stuck out especially. There was some sort of training thing going on in school, so we'd had the first Friday off in ages. I mean, that had boded well. An extra day to the weekend and time to relax with nothing scheduled or planned for me. But no, of course that was too good to be true. Mom had found out about it and decided to cancel her shopping plans and force me to sit down with her, filling out college applications like I wasn't already totally on top of that. She was no help either, just criticizing and making these mean little dismissive noises over my essays. Okay, you've won award for writing. We get it, but those were travel books, how much creativity does that involve really?
Thankfully I'd been saved by her getting some 'important' phone call. After I'd made sure she was going to be busy for a good while I grabbed an oversized, wool-lined hoodie, any other winterwear I thought I'd need and got the hell out of dodge. I'd plugged my headphones into my phone and started up my favorite playlist, my hand buried in my pockets as I headed toward the mall, knowing I could send a text when I got their and meet up with some friends. Still, it was freezing out here, winter still very much with the upper hand. I found myself shivering despite my scarf, hat and gloves.
I kept my head down, bent against the cold and walking the familiar route without paying much attention. It wasn't until a series of smells particular to one place hit my nose that I looked up. The cute store that I loved was just up ahead, the door opening as a young couple walked up, each clutching the little bags that was unique to the spice shop. A nice, calming herbal tea was exactly was I needed after the hours I just spent getting stressed out by Mom. I started forward, pulling the door open and feeling better already. The owner's daughter stood behind the counter, and I headed over already knowing what I wanted.
Hey Autumn, can I get a Peppermint Tea?
I'd talked to Autumn a bit since I'd started coming here and thought she was really nice, if a bit quiet.
"Sure, take a seat and I'll bring it over when it's done."
Thanks, that'd be great.
I smiled and got a small one in return before heading over to claim the comfiest chair, one with soft padding and covered arms. Completely at odds with the chair beside it, an old art deco-looking thing. But the general eclectic feel of the place was one of the things I loved about it.
Posted on Sat Jan 31, 2015 2:43 am
OOC Message
Outfit & Hair
Thank god for days off. I had been working so hard lately with college applications and stuff, I just needed a day off. Thankfully my parents were going to be working all day, or they'd force me to stay home and study, or fill out more applications, or even practice the harp. I mean, didn't I do enough? But there was no need to think about that - I was going to have a day of relaxation for once. I grabbed my bag and put my headphones into my ears, before doing the pat-down. Right coat pocket, phone. Left coat pocket, keys and wallet. Good, I was set. As I passed the hall table I picked up my beanie and pushed it onto my head and tucked a flyaway strand of hair behind my ear before heading outside. Locking the door behind me, I was struck by just how cold it was. Well, I couldn't change that.
I was going to pass by the spice store, but the gorgeous scent hit my nose as someone left, causing me to hesitate. I could distinguish a familiar figure inside too, though it was hard to say with the fogged-up windows. I pushed my glasses up my nose and opened the door, the warmth welcoming me. Pulling out my earphones, I approached the counter, and the girl behind it gave me a smile.
Hey, could I get, umm... a chilli mango tea? Please,
I ordered with a smile. She nodded and told me to take a seat and she'd bring it over.
Thank you!
I headed over to where Farah was sitting and crept up behind her.
Boo!
I said, grinning as I tried to scare her. I moved to the seat opposite her.
What brings you here? You're not meeting anyone here, are you? I'd hate to be intruding on anything. Unless the mysterious Monday is meeting you here,
I teased her, pulling my beanie off my head and smoothing my hair down.
You know, with the amount you rave about him I'd swear you made him up. An impossibly tall, handsome artist falls for the innocent, naive girl... it's like a terrible teen romance novel. Good thing I know you better than that - plus you're a terrible liar. So when do I get to meet him? You know I'm dying to,
Farah and I had been friends since freshman year, when I moved to Index from Seattle. She lived a few streets over, so we saw each other often - plus we had ended up in mostly the same classes. It would have been almost impossible not to form some sort of friendship.
The girl from behind the counter came over with our drinks, and handed my tea to me and Farah's to her.
Thank you!
I said with a big smile, before blowing on my tea and taking a small sip and directing my attention to the girl in front of me.
What'd you get?
Posted on Sat Jan 31, 2015 1:11 pm
The morning with my mother, though sucky, had made me think of one positive thing. College, the 'next big step' and the institution that would magically make me an adult. I was totally psyched for it, couldn't wait to get my first taste of independence. Another thing I'd learned was that I was so not living at home for it. Maybe like for the first semester to get my bearings and convince my parents that I'd take it seriously, but other than that I was so outta here. Commuting was manageable but I'd miss out on all the fun of college life. The parties and getting away with underage drinking, even going to bars. Now I just has to grow at least four more inches and maybe I'd actually get away with it too.

Holy crap! I jumped about a mile when a familiar voice seemed to come from nowhere, totally startling me. I'd been so deep in thought as I looked out the window that I hadn't even heard the shop's door open or the tinkle from the the little chime that hung above it. Ohmygosh Arisa! You gave me a freakin' heart attack. You suck! I shook my head and lay a hand over my rapidly pounding heart, though a huge grin at the sight of one of my best friends spread across my face, totally contradicting my words.

My head spun a little as she started talking quickly, something she'd done as long as I'd known her. You got used to it after a while and learnt to keep up with what she was saying. I felt my cheeks heat a little as she mentioned Monday. Oh God, I hadn't been going on about him that much had I? No no no! I'm not meeting him, or anyone. I was gonna go to the mall and see if any of you guys were there but it looks like you found me first. I bit my lip and wondered if I could brush past the whole Monday topic, but this was Arisa and there was no way I was getting off the hook. Jeez, I don't 'rave' about him, don't exaggerate like that. I told you he cancelled our date because of family reasons and, I don't know, we've texted but he seems really busy at the moment and I don't want to totally mess things up by asking for a date and looking desperate. There's no way I'm asking him if he wants to meet my friends. I'll sound like a psycho! I sighed, raising a hand to cup my chin and wondering if there was even going to be a second meeting. I'd probably jinxed it by telling my friends about him anyway.

The smell of deliciously blended herbs got stronger and I looked up as Autumn came to a stop beside out seats. I echoed Arisa's 'thanks' and gave the girl another smile before turning my attention to the cup, using it to warm my hands which were always cold. I got plain ol' peppermint as usual. What crazy concoction did you order this this? Blackberry and cardamom? I joked, blowing on my own tea before taking a sip, feeling it warm me from within as it made it's way down.
Posted on Sat Jan 31, 2015 1:43 pm
I couldn't help but laugh at her reaction. The poor girl had always been jumpy, something I often took advantage of. I know, I know, but you love me anyway, I brushed off her complaints with a breezy smile and an indirect wave of the hand. I knew she was joking. She practically told me she hated me on a daily basis. Not to say I didn't deserve it, with the amount I teased her, but it was all in good fun and we both knew it.

Well, you know how Index is. Cant walk five steps without running into your long-lost aunt. Or maybe I have a sixth sense, I smiled. It's like I have ESPN or something, There, that had fulfilled my Mean Girls quota for the week. Well, it would have if I had one of those. My smile grew wider as I noticed her cheeks had reddened when I mentioned Monday. The poor girl was smitten. You sound like a psycho right now. Relax! I'm sure he's head over heels for you. Though I'm mad you didn't get any candy from him, you know I'd have been all over that. Besides, he kissed you after one conversation, I'm sure he wouldn't be opposed to the idea of going on a date with you. Farah was always partial to over-analyzing everything, and it was usually up to me to calm her down and talk some sense into her. I was about to point out all the things that could go wrong - he could be a hoarder, he might end up being like twenty-five, maybe he was actually a very charming murderer - but decided that would be unhelpful, and kept my mouth shut.

Oh Farah, always the traditionalist, I joked. I got chili mango 'cause I'm not boring, I took another sip. This is all very hipster-y. Did I bring my polaroid camera? I asked to myself, digging around in my bag and pulling out my camera. Oh, here it is I muttered, accidentally switching to Thai. Oops, I grinned at my mistake. One of the few problems of being bilingual. I often forgot words in English, and vice versa. I took a picture of the mugs with the mismatched shop in the background and waited for it to print. There! My transformation to full hipster is complete, I joked. What were we talking about?
Posted on Sat Jan 31, 2015 2:15 pm
Yeah, yeah you keep on telling yourself that. I said, trying to glare at her but only lasting a second before I broke out into another smile. Gah, what was it about best friends that just made it so super hard to stay mad at them? Or even actually be mad at them in the first place? If your keep trying to give me a coronary then maybe I won't love you much longer. I joked back, though my heart had finally settled down to its normal rate again. Still, I'd lost count of the amount of times Arisa had amused herself with my jumpiness. 

Oh, she was so right about Index. Even though it wasn't anywhere near the small town it had once been it still had that feel to it in some ways. Especially depending on what area you lived in. Oh yeah, couldn't have put it better myself. Everyone know everyone else and their Grammy too, or whatever that saying is. I giggled a little when she started talking about psychic powers and quoting awful movies. So that's why your hair's so big, it's full of secrets! I quoted back at her, even though her hair wasn't big at all, but I knew she'd get it anyway. I am relaxed. I mean I was until you came in here talking about me being crazy about a guy I met like once. He's so not head over anything for me ohmygod. I could feel my cheeks heat even further, this was so ridiculous. I took a deep breath, torn between a desire to cry and laugh at the same time. Wow girl, you think with your stomach. Laughing won out and I attempted to set the story straight. He didn't kiss me.  mean like he was going to kiss my cheek I think, but I was the one who turned my head so that it was... yeah. And it wasn't like a proper kiss, just the corner of his mouth. Great, red was officially my new skin color. The fact that I'd been so forward was probably the real reason he'd cancelled, too nice to make me feel bad and inventing some family excuse.

Finally we were talking about something else though. There's so nothing wrong with tradition. I mean, take hot chocolate. Cream and marshmallows are all you need and it's perfect. But you of course add stuff to it and yeah it's great, but still ain't got nothing on an old fashioned cocoa. My eyes widened when she mentioned that hers had chili in it. Are you serious? Chili? I shook my head and settled back in my chair, determined to get comfy again and just watching Arisa look for her camera. I didn't bat an eye when she switched language, used to that sorta things happening with her. I don't know why you want to be a hipster anyway. Plus aren't they more obsessed with coffee and mustaches anyway? I seriously didn't get the whole fad. I tensed a little at her question, but decided it was the perfect opportunity to switch topic. Doesn't matter. How're your college applications going? My parents keep talking Ivy League but I don't see why it matters other than boasting rights, which is stupid.
Page 1 of 3 • 1, 2, 3

---