Page 1 of 17 • 1, 2, 3 ... 9 ... 17

Posted on Wed Sep 10, 2014 10:52 pm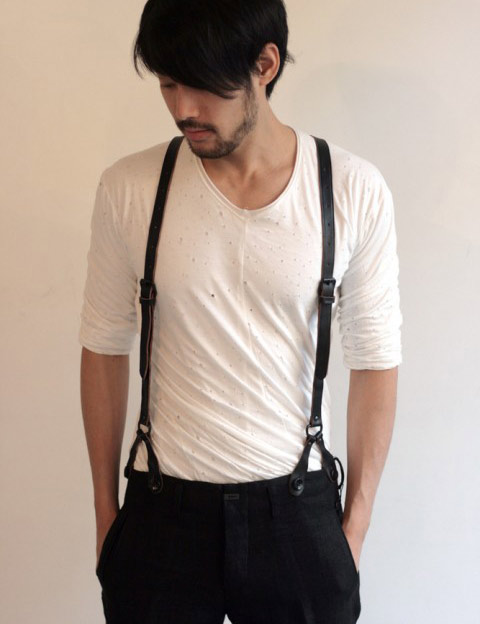 Thread Location...
+ Part 1: Rental Car
+ Part 2: Seaside Oregon (Motel 8 & Storage Facility)
Participating...
+ Lenny Tronconi
+ Helios Tallon
Notable NPC's...
+ Gary - Front desk at PODS storage facility.
+ Linda - Front desk at motel 8.
---
(The night before...)
San Miguel Arcangel, defiéndenos en la batalla. Sé nuestro amparo contra la perversidad y asechanzas del demonio. Reprímale Dios, pedimos suplicantes, y tú Príncipe de la Milicia Celestial, arroja al infierno con el divino poder a Satanás y a los otros espíritus malignos que andan dispersos por el mundo para la perdición de las almas. Amén. My voice was a whisper, but still carried an echo that bounced off of the hollow walls of the church.

The clock on the wall read ''3:00 A.M.'' when a low rumbling sound woke me from my sleep. My feet had carried me up the stairs and into the worship hall where I had thought the sound originated from, but upon entering it seemed to have moved. It was a transition that was hard to comprehend. The rumbling was now coming from outside. It was not the rain, I knew it was not the rain. The feeling in my heart and bones told me it was something else...

My hand clung to my necklace as I let my feet carry me towards the double doors, the same prayer escaping me in the form of quiet whispers, but failing to provide me with the confidence and comfort I had hoped it would. I found myself standing in the mud, the rain already saturating my hair and clothing, but that was not my worry. The feeling of dread was unimaginably strong. It surrounded me.

My prayer halted, and my eyes narrowed as I noticed a figure in the distance, though it's true form and features distorted from the heavy rain. I took enough steps forward to recognize the figure that was standing still in the rain and facing my direction had the shape of a female. A woman surrounded by such a feeling of darkness that not even I was brave enough to venture towards.

My eyes began burning, and I swiftly wiped them in fear of taking my eyes off of the figure for longer than a brief moment. When my hands moved from my face the figure seemed to be closer, enough to send enough fright throughout my body to send me back into the mud on the ground.

It took a moment, but when I realized who... No what this figure was, my hand reached for my heart, then quickly shifted to my necklace again. Dame tu nombre. I demanded before pulling myself to my feet. Give me your name! This time my voice was pleading, and the crack in it revealed just how unprepared I was.

When she finally responded, her pronunciation of her reply came from her throat. It was long winded and sharp, and each sound was piercing. It did not sound like... It was not her... Marta...
---
I felt unusual outside of my collar. The collar gave me purpose, it defined me. It made me feel as if I had a reason and a place to exist in the world. Outside of the collar I just felt like an empty soul with flesh and bones attached. I did not feel I had purpose, I did not feel human. As awkward as I felt, I had hoped it would provide my company with a little more comfort. Today was not about me anyway, it was about him, and showing him there could be normalcy for him again. That was why my attire was important.
I let my thumbs tap on the steering wheel before reaching forward and shutting off the radio. The roads were clear, weather was clear, and there was no reason to listen to it any longer.
Did you bring any music with you?
I asked curiously, avoiding the obvious elephant in the car with us. His tardiness was not inconvenient enough to complain about it, however I did wonder if perhaps it stemmed from him no longer desiring to join me on this trip, but feeling obligated to.
We could put something on or...
I tried to think of a good way to pass the time. It was not a long trip, but it was not a short one either, around four and a half hours. However Sam had booked the car a day early, a fee that we had been told was non-refundable. The storage facility would not be open until tomorrow. We had a lot of time to kill, and not even I was willing to spend it staring out the window.
Posted on Fri Sep 12, 2014 2:27 pm
Outfit
I shifted about in the seat, trying to get comfortable. Aside from physically I was feeling pretty comfortable – the lack of collar from Helios helped, even if it was strange seeing him dressed so.. normal. It helped the weird, half excited, half nervous feeling of anticipation that had started the previous day when I'd remembered how close the trip was fade - it'd been so long since I'd gone away, not including hospitalisation or shit connected with that, and I was really grateful for it. I glanced to Helios to voice that but stopped when I noticed he appeared.. distracted somehow. As I gazed at him I figured it wasn't in a happy way either, getting distracted myself until the radio was turned off and I jolted out of my wondering.
Huh?
 I stared at Helios, still wondering why he'd seemed weird.  
No… I uh, didn't know I was meant to…? You didn't tell me.
 I countered, wishing I could remember if he had and trying not to feel guilty at the same time.  
Did you bring any?
 I asked back, and any potential argument on the subject was squashed when Helios simply nodded to a bag by my feet.
I unzipped it, rifled through and dragged out one of those multiple CD case things. For some reason it surprised me that Helios would even have CDs, like I expected him to listen to hymns from some old fashioned record player or shit in his spare time, and I started flicking through them. It was mostly instrumental stuff which almost made me wish I had bought some CDs myself, expecting a lot to be church music too. But I just hadn't had the time.
It suddenly occurred to me what must be up with Helios – shit, was he pissed I was late? It finally made sense and I pulled at the sleeve of my sweater before launching into an explanation, still idly flicking through CDs.  
I mean, I don't have any CDs, but I could have got some or something, but.. I uh, I mean I was in a rush anyway – it's not like I meant to be late so there's no reason to be pissed at me or anything. I just forgot to pack or whatever, well, not forgot.. but I was going to yesterday but I got called in to cover a shift at work because someone was sick, and then I had a therapy appointment, and then one of those massage therapy thing I told you about – and they both make me feel so fucking tired... Uh, so I got home and was gonna pack then, but I must have fallen asleep because then I woke up and it was this morning and I hadn't packed or anything.
 I finished, and stopped flicking through the CDs and just picked a random one.  
This one okay?
 I asked, bored of looking through them already, glancing from the CD to Helios but not waiting for an answer before I slipped  the compilation of 'Latin American and Flamenco Guitar Solos' into the player.
I turned the volume down when the first strummed notes came from the speakers louder than I was expecting and then relaxed back into the seat with a contented sigh.
Hey,
I suddenly exclaimed as my hunger made me remember something,
I did bring cookies though.
 With those words I stretched out my seatbelt and leaned between the front seats to grab my bag from the back, awkwardly fishing out a coated paper bag.  
Mary-Ann gave them to me yesterday for covering. Here, take one, I think there's different flavours or whatever.
 I held out the bag to Helios, already chewing on a cookie myself and both grinning and speaking around it. My gaze landed on his bare arm that was usually covered by a shirt or coat and I mouthed a few words I recognised, frowning that one or two were Italian but the rest weren't and at how I somehow recognised it. I didn't think it was Spanish either.  
What language is that?
 I finally asked, pointing awkwardly as I was still holding part of a cookie and glancing up from Helios' arm to his face.
Posted on Fri Sep 12, 2014 11:58 pm
My feelings about today were mixed. It had nothing to do with Lenny, these feelings were personal. The night before was something I wanted to let go of, but like a fly it kept buzzing past my ears. It was not even the memory of the scenario that had me worried, it was the replaying of her voice in my head. The bone chilling way she said her name, it was her voice, but in a frightening and unrecognizable tone.

I was thankful when he started talking to what seemed like no end. It was a sound I was happy to hear in comparison to what I had been replaying in my mind over and over again. He kept going, and going, and a smirk found it's way on my face. My eyes were staring quite intently at the road in front of me, but that smirk kept growing and growing until it formed into a wide grin.

It finally broke free and I started to laugh, something that was even foreign to me. Just like his talking, this laugh felt like it had no end. Relax, chill. I said, the words sounding more strange coming from me than I had expected. Is that right? Chill? I was not completely out of the loop when it come to conversation, but there were still some words I was trying to get a grasp on. Most of them were due to my lack of knowledge in some English slang.

I was still smiling and fighting that urge to laugh since I had finally managed to stop it. You being late is not nearly as worrisome as you may think. Life happens. Just enjoy the ride. I smirked, becoming oddly attached to the stretching of facial muscles I'd been trained to control. Cookies? Of course I knew what they were, I was more curious at what kind they were exactly. I reached into the bag and pulled one out, not even sure of what flavor it was, but not caring much either way.

I placed the edge of it in my mouth and held it with my teeth before switching on my blinker and speeding up faster than I probably should have to pass the large truck in front of us. I did have a tendency to go over the speed limit... More than anyone I had met before. There was something exhilarating about driving at intense speeds, something so freeing about it.

Once I had passed I pulled the cookie from my mouth, leaving a piece inside and pleasantly surprised it tasted as if it had cranberry baked into it. It is made of many languages. Italian, Spanish, Portuguese... I acknowledged, naming just a few. I have more added as I travel. I said before shoving the rest of the cookie into my mouth to free my hand.

Do you have any? Tattoos I mean? I asked curiously.
Posted on Sat Sep 13, 2014 4:41 am
The last thing I'd expected Helios to do was laugh at my excuse when I'd assumed he'd been pissed at me, and I turned to him with a frown. It didn't last long though. Not only was his laugh fucking contagious, but the slang sounded so unusual coming from him that I couldn't help grinning as well.  
No…
 I attempted to lie in response to his question, voice wavering as I struggled not to laugh and I gave up trying to trick him when I couldn't wipe the grin off my face.  
Okay, yeah.
 I gave in, but not without protesting through my smile,  
And I am.
I shoved the bag of cookies in my lap and continued munching at my chocolate-chip one, carefully trying to nibble around as many of the chips as possible. Pulling at the seatbelt again, I angled myself so I was leaning part against the door, better able to see Helios as we talked. I made a surprised sound through a mouthful of cookie.  
What, so it's just random words?
 I asked, both surprised and slightly unimpressed at that. I'd assumed they meant something. Maybe the individual words meant something? I shrugged off my thoughts as he directed a question at me, shaking my head.
No… I thought about it, maybe getting some to.. uh, to cover stuff up, but then I'd have to choose which places or all of them – and that'd be expensive? And I don't even know what I'd get.
 I frowned,  
Anyway, apparently you have to wait until scars are healed for so long or shit..
 I shrugged again and tried not to sigh, biting off a large mouthful of cookie and glancing out the window. I'd never wanted tattoos, but I wanted my scars even less and the thought of hiding them was appealing. More than appealing. But I had no idea what the fuck design I'd want to hide them
with
, and after a frown that made my nose crinkle up I forced the thoughts out of my head.  
Do you have any more?
 I asked, focussing the conversation back on Helios.  
I mean, more than the one on your neck.
Posted on Sat Sep 13, 2014 5:34 am
No? I felt foolish, but laughing at yourself was okay from time to time. I may have been without purpose, but this trip was not. It joyed me to know it was starting off exactly how I wanted it to end. My mind was not anywhere else but here, in the vehicle, and it was no longer tense. My thoughts were no longer crowded by duty and plans. In this moment, my mind was clear. It was a feeling I had become addicted to and I feared that addiction would resurface if I continued down this path. It was the same thing that cost me before.

Not exactly. They are a series of prayers with varying intent. Prayers that meant more to me than most things in the world. They were my strength, wisdom, memory, and everything in between. They were on my forearms to remind me what was expected and required of me every time I reached towards temptation. They were far from just words to me.

That is good. It just gives you more time to decide what you want. It is a very important decision to make, it is best if have time to choose wisely. I did not need to think twice about getting mine. I knew what I wanted, and the more I got, the more I realized how much they helped me. It was not something most of my brothers agreed with, but they did not agree with most of what I chose to do.

I smiled for a moment before answering his question. I do. My smile widened and my cheeks began to redden at the topic of my other tattoos. It was not so much what as it was where... My um... I cleared my throat. I have a cross on my um... A short laugh escaped me and I mumbled, Oh this is embarrassing... It probably was not that embarrassing to others, but to me it was. My left... Cheek...

ANYWAY... I quickly changed the subject, Maybe we should get you one? We will have some time to kill when we get there you know.
Page 1 of 17 • 1, 2, 3 ... 9 ... 17

---